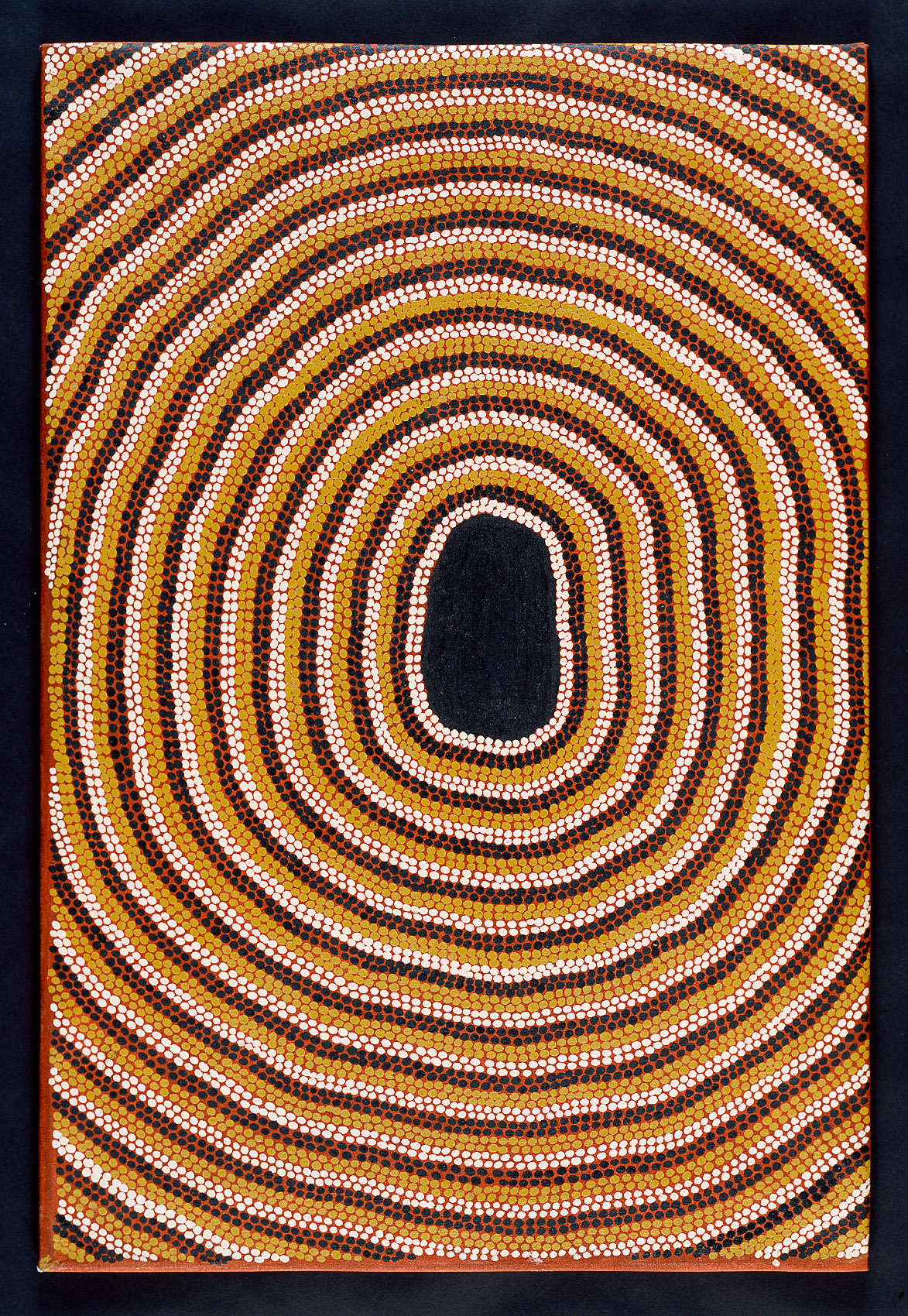 German text by Mag. Reinhard Blumauer, Translation: Nora Haas

For the Aborigines landscapes are connected with paths and places, which are shaped by the impressions beings from mystical prehistoric times have made. The picture of part of the Tingari Cycle shows a specific place that is linked to the so-called 'dream time'. It refers to the caves of Ngalurrilyinga, north of Wala Wala near the Pollock Hills in Western Australia. The Tingari Cycle is a mythological-ritual complex of religious traditions, which is known far beyond the area. The Tingari are a group of mythical dream beings, which cover great distances across Western Australia in their journey from water hole to water hole. Their adventures are contained in several song cycles, some of which have hundreds of verses. Traditions such as these are secret and part of the initiation ritual.
The artist has been part of the Papunya Tula Artists since the 1970ies. The artist group is transferring the traditional drawings into new media. So as not to make secret knowledge public, parts of the image are drawn over with dots.