"Time to change ourselves" #museumsforfuture
The post was first published in German on the blog of :beramus (www.beramus.de) on 12th January 2021.
The pandemic has become a major challenge but it also accelerates processes of change. All of a sudden, it became clear to us what a central task the digitalisation of museums is in order to redeem the frequently proclaimed societal relevance. At the same time, it became apparent where we currently stand in this regard – and as it turns out it is not really that far ahead yet. Time to change ourselves.
In the lockdown-workshop
I want to tell you briefly about our museum. In the first lockdown, when we still assumed it would be a brief and one time interruption of the museum's operations, we initially focused on entertaining our audience: we shot videos with personal stories about exhibition objects; we offered guided tours on Instagram and co-created an interactive quiz-app. The response to the offers was positive, partly even extraordinarily so, but decreased abruptly at the end of the first lockdown.
We tried out many things in this phase; at this time, our highest priority was the speed at which new offers could be made available. Most of these productions were created in house with our own team. It became clear to us what we can do (and what we cannot), where we require additional know-how or simply better equipment. Furthermore, we noticed that we enjoy the process, because we acquired new competences, partially through the exchange with digitally experienced colleagues from other museums and partially through our own "learning by doing". Moreover, we improved our teamwork and some formats lead to a very direct and at the same time very versatile feedback from the users.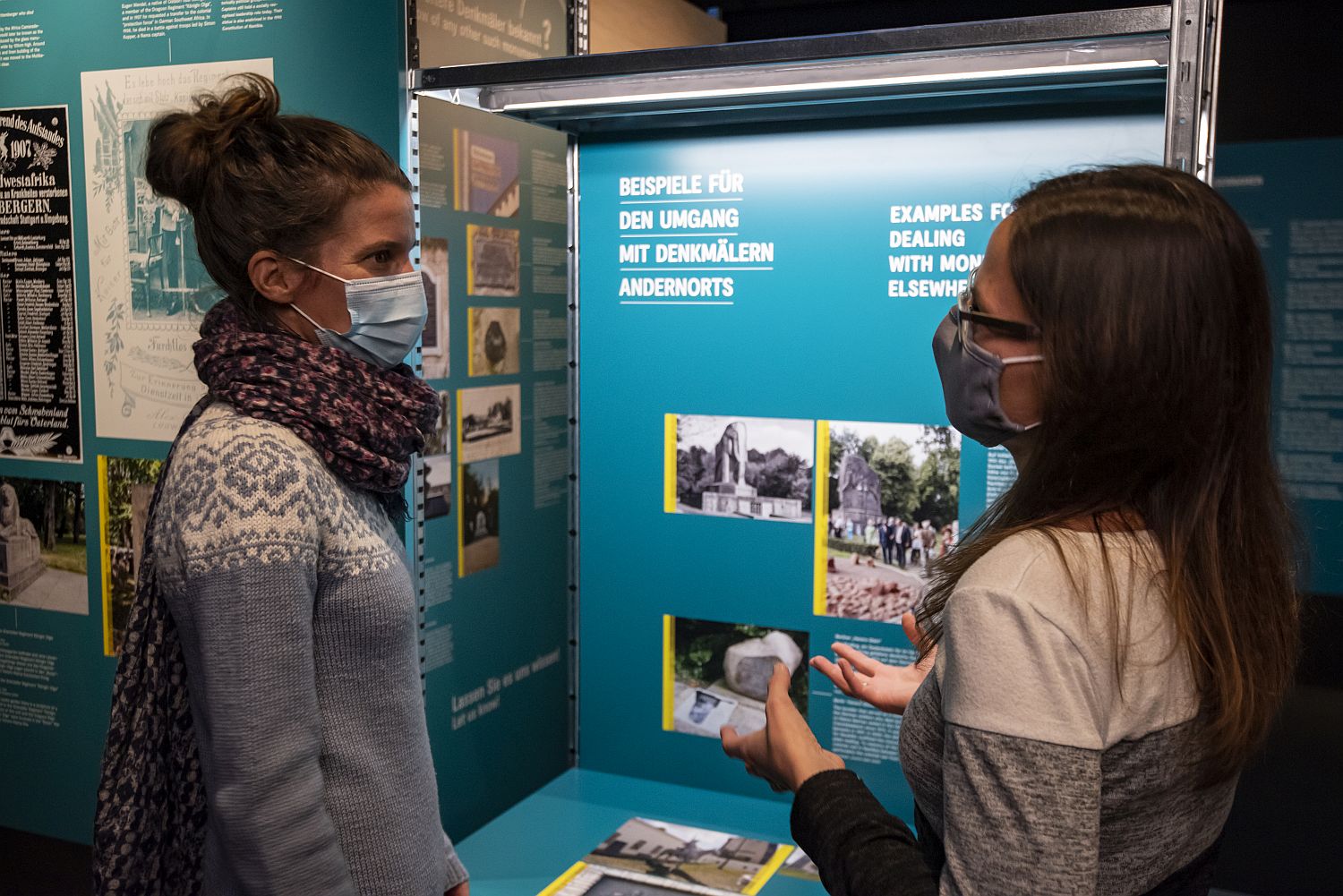 New faces, new resonance spaces
Interestingly enough our conceptual starting point for those first offers wasalways our existing audience, who would be visiting our museum under normal circumstances. How narrow-minded!
We were surprised to suddenly see so many new faces (and the "faces" I do mean quite literally, as an exchange with many virtual visitors commenced on various channels). We reached many people across all age groups, who couldn't come to us for different reasons: for example because they live in our city but have small children and can't come to an evening event in the museum; or because they aren't physically able to visit museums; or possibly because they might have already read about us in feature articles or heard about us on German radio but live too far away to visit us.
There are also young people who think it is cool when we are live on Instagram, for example, and business people who cannot spend half a day (including travelling time) for a visit at our museum but who are happily able to fit a half an hour time slot into their day-to-day life.
Moreover, we can now address an international audience, which we had previously done via twitter, with tailor-made formats. With the Spanish highlight guided tour of the large-scale exhibition "Aztecs" by our director, we could reach almost the same number of clicks as with our German digital offers. This was achieved as we reached a large number of Mexican visitors. The event was met with very positive feedback.
Currently, we are relocating the accompanying events of our workshop exhibition "Schwieriges Erbe. Linden-Museum und Württemberg im Kolonialismus"("Difficult heritage. The Linden-Museum and Württemberg in colonialism"), which has not been opened yet, into the digital sphere. Even here, new rooms and resonance spaces are opening up for a socially much discussed topic. We realising now that the themes we deal with such as: the handling of colonial monuments, White Saviorism or discriminating elements in everyday language, are not only interesting in Stuttgart but way beyond that. We are currently developing a podcasts about the themes of the LindenLABs with the Hochschule der Medien (Media University) Stuttgart, focussing on the future of the museum.
For the LindenLAB about provenance research my colleague Markus Himmelsbach created a virtual add on, which makes it possible for users to interactively and playfully comprehend the research processes of provenance scientists.
New approaches in education and audience development
In this way, our digital experiences provide us with new approaches for audience development as well as for education programmes, which we want to use strategically in the future. With events in a digital live format such as lectures or panels, we currently reach between 100 and 250 people (or more if recorded). If possible, we will offer these events in a hybrid format even after the end of the lockdown.
Since school excursions to museums will most likely not be possible, at least for the rest of this school year, my colleagues from the education department are currently developing a new concept: schools do not visit the museum but the museum visits schools. A hybrid approach will transfer the exhibition "Schwieriges Erbe. Linden-Museum und Württemberg im Kolonialismus"("Difficult heritage. The Linden-Museum and Württemberg in colonialism") in a combination of digital content and in person museum education to the classroom.
Even programmes for families will be thought through more digitally in the future. First experiences could already be made in a public Zoom meeting, on "Día de los Muertos", when we connected the children of our youth club with Mexican children living in Germany to talk about the Ofrendas (tables of presents in honour of the dead) they had set up in their apartments. This is an example for how the digital can create added value: it connects people, who would not have otherwise met and offers personal insights, which had otherwise remained locked away. Moreover, this little event had an important participative component that can be groundbreaking for other events. Via digital formats, it is possible to bring together people from other parts of the world without organisational efforts and immense costs for flights. This will enable us to get to know new perspectives. This is of essential importance for us as an ethnological museum that tries to break open Eurocentric views, make indigenous voices heard and enable polyphony and participation. In addition it is a huge benefit for our audience, no matter where they are situated.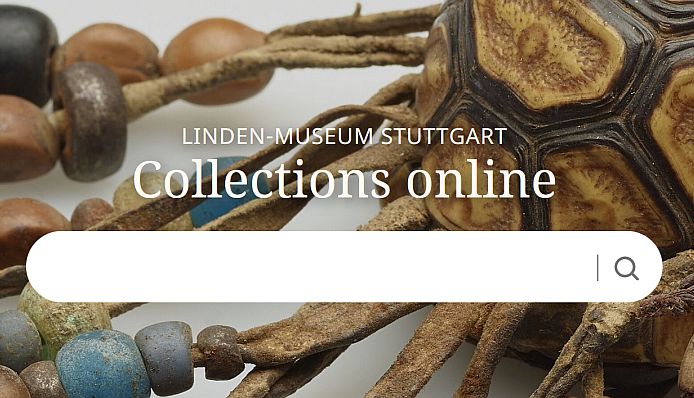 Digitalisation increases participation
Regardless of the Corona-developments, we launched our "Collections online", which we had worked on for two years, late last November. It is a milestone of our digital strategy and as a communication platform the central virtual access to the collections of the museum. As a necessary basis for future participative digital projects, the platform reaches out to diverse user groups. It promotes the exchange with scientists and representatives of different communities of origin of the exhibited objects, as well as the dialog with the local community and the international audience. With the "Collections online", we enable an open access to our collections. We thereby expand the successful concept of collective polyphonic research, learning and education from our daily work to the digital space. The virtual exchange should not least reveal new knowledge about the objects and their context of origin. An interesting aspect in this regard was the digital press conference launching the collection. Usually, such a high number of journalists only attend our press conferences when we promote big national exhibitions. It is clear that this will lead to an increase of range for the database. Many of the Corona experience will flow into the conception of our homepage-relaunch, which is planned for the second half of this year.
Moreover, our international cooperation changes and improves thanks to the digitalisation: by necessity, we had to host a Myanmar conference in October with participants from three continents digitally. Aside from the fact that one of our colleagues from America had to get up at 3AM because of the enormous time difference, the symposium felt "almost like a real conference" for everyone. For October 2021 we are currently planning the exhibition "Von Liebe und Krieg"("About Love and War") about the Tamil story(ies) from India and the diaspora: with a co-curator from Chennai, an international network of scientists as well as a design office from Amsterdam. It works perfectly!
Relaxed into the spring
Sometimes the digitalisation also quite literally contributes to relaxation: we now regularly have an online meditation and Qi Gong workshop on Sunday afternoons.
What is still missing is and remains the personal exchange. A colleague, therefore, started a digital lunchbreak for everyone who wishes to join. He misses, as do I, the informal level: the small conversations after the meetings, the laughing and cursing in the hallways, the chats in the coffee kitchen or the lunchbreaks and being seen outside of workflows. At some point, it will return and we will appreciate it. It will be a beautiful spring, because we will be able to be sustained by our digital winter work.
Translated by Nora Haas
Edited by Doris Prlic