Time Machines and Utopias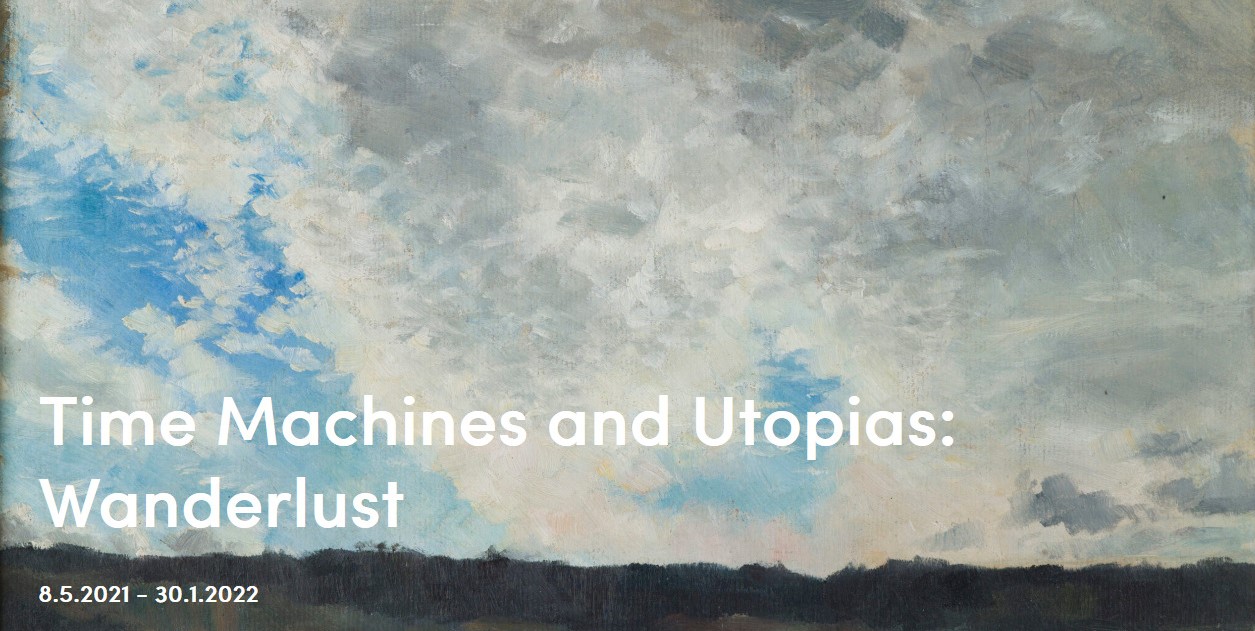 Text taken from here © Aikakoneitaja Utopioita
The Time Machines and Utopias is an exhibition series showcased in three museums in Tarvaspää, Ainola and Visavuori which explores the museums' possibilities to operate in our changing society. The exhibition is based on the topical theme of climate change which will force us to re-think our day-to-day choices on food, travel and housing.
The exhibition in Tarvaspää focuses on travel and transport. The artist Akseli Gallen-Kallela's (1865–1931) travels across oceans and to virgin forests open new perspectives on the reasons for travel and wanderlust. The exhibition transports the audience from Tyrvää in the 1880s to New Mexico in the 1920s with a visit in Old Rauma and snow-covered Konginkangas.
The exhibition in Ainola sheds light on the theme of food and food production. The garden created by Aino Sibelius (1871–1969) was versatile and meant that the household was largely self-sufficient. In the exhibition, art unfolds amidst vegetation in the form of sculptures and pigments found in plants and the soil and sound art resonating in an apple tree. The garden uncovers aspects of day-to-day life a hundred years ago and allows us to reflect on the problems and possibilities connected to food.
In Visavuori, exhibition guests have a chance to explore past and present housing utopias. In 1892, Emil Wikström (1864–1942) arrived at the rocky shores of Visavuori and felt like he had come home. He built a studio and a home where all the household amenities had been carefully considered. The exhibition poses the question of what makes a place a home and what life was like in artists' homes a hundred years ago.
The exhibition is a project by a group of contemporary artists whose works of art reveal new perspectives on artist's museums as well as on the changes needed in our everyday life in these times of change in our society. The artists have been invited to participate in the exhibition by the curator Hanna Johansson (MA). Sandra Lindblom (MA) oversees the curating of the collections and archive materials. The Finnish Cultural Foundation has funded the exhibition project under the Museum Vision grant.
The exhibitions will run from 8 May 2021–30 January 2022, more detailed information here.