Slovene Ethnographic Museum: Series of conversations on racism
The Slovene Ethnographic Museum is a museum "about people, for people", a museum of cultural crossroads and encounters, a place of dialogue and exchange between different cultures. The Museum has so far contributed to intercultural understanding and tolerance with various exhibitions, projects and events.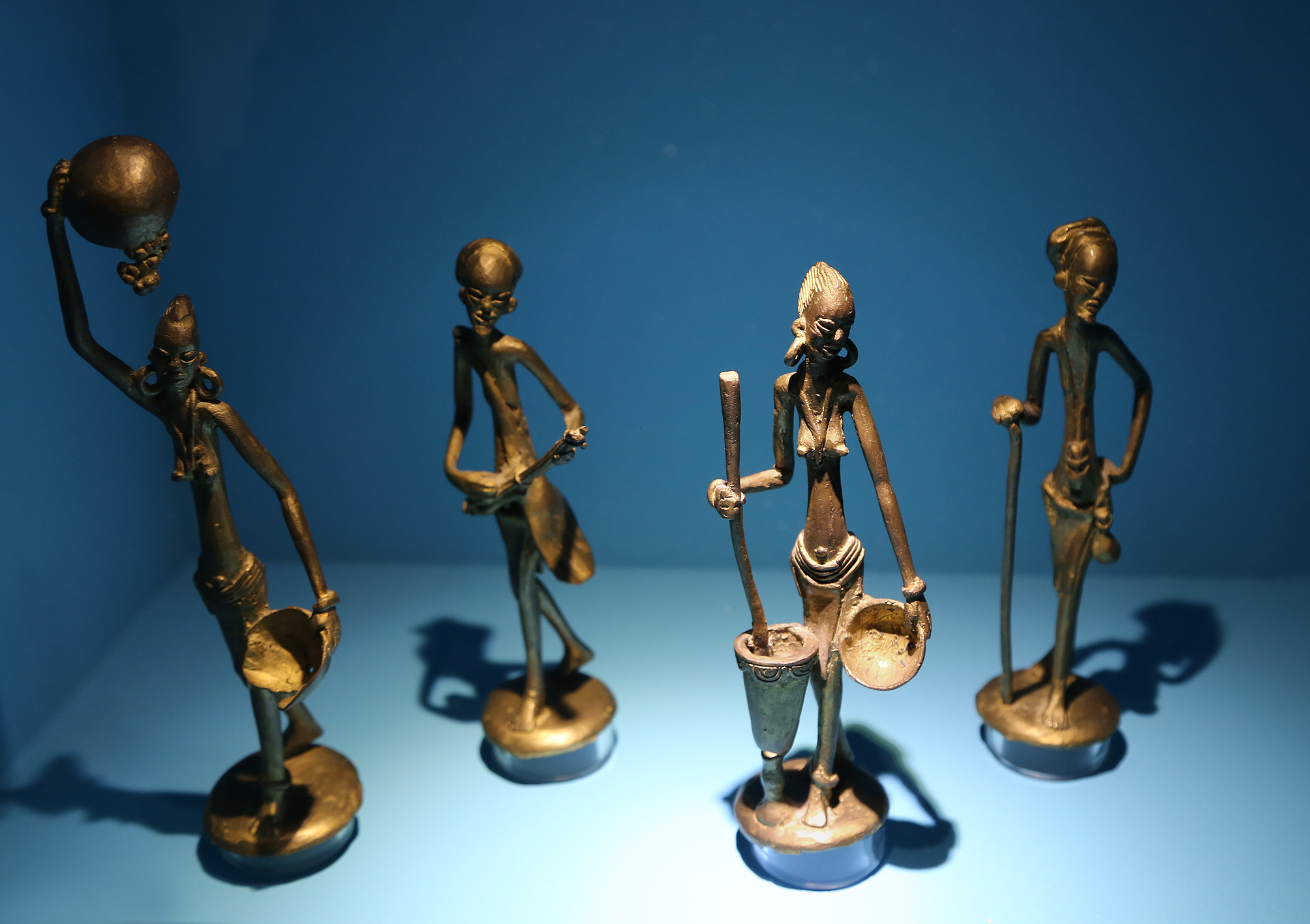 We continue to fulfil our mission within the EU funded project TAKING CARE – Ethnographic and World Cultures Museums as Spaces of Care which is dedicated to rethink the role and potentials of thirteen European Ethnographic and World Cultures Museums as places for thinking critically about planetary pasts and about sustainable futures.
In a series of conversations, we want to reconsider the accountability of science, museums, media and education in supporting racist ideas of inequality between different world cultures, as well as predominantly exploring their role in promoting solidarity, justice, and equality.
The conversations will be moderated by Tina Palaić, a coordinator of the TAKING CARE Project in the Slovene Ethnographic Museum. They will take place between 9th and 11th February, 11:00 – 12:00 CET, and will be in Slovenian.

They will only be hosted on Zoom. The links to each of the conversation are listed below.
Is science racist?
Tuesday, 9th February 2021, 11.00 CET
Our time is marked by a high level of trust in science, and at the same time, by a great decline in giving credence to it. Both perspectives share a belief, that scientific knowledge is ideologically neutral and independent from the society and its values. A wrong belief that science is value neutral shows its truly destructive social power when we address the question of race and scientific approach to it. American biological anthropologist Jonathan Marks shows in many of his works, that scientists who write about the race and 'natural' differences between people are not ideologically and value neutral.

We will talk about racism in science with ethnologist Rajko Muršič.
Dr. Rajko Muršič is an ethnologist and a professor at the Faculty of Arts, University of Ljubljana. His fields of research encompass epistemology and methodology; theory of culture; anthropology of music (popular music); urban anthropology; sensorial anthropology; theory of science; race and racism and many others. In 2019, he translated the book Is science racist? by Jonathan Marks into Slovenian.
Link: Zoom – ID: 967 4218 6534, password: 504733
https://zoom.us/j/96742186534?pwd=cHdlR2FtVHJPREk1aU9WWFNSczRBUT09
Museums as places of fostering equality
Wednesday, 10th February 2021, 11.00 CET
Museums are important guardians of material and intangible cultural heritage. They help us to understand our past and present, as well as imagine our futures. By fulfilling their mission, museums respond to what is happening around them and are thus important actors in shaping our reality.
In the light of global anti-racism protests, the International Council of Museums (ICOM) has urged museums as highly trusted institutions in our societies to recognize their role and responsibility to fight racial injustice and stand up for social justice and equality. It emphasized that museums are not neutral, and that in addition to addressing racism in a society, they must also interrogate their own practices and value systems. We will shine a light on museums and their responsibility to foster social equality and solidarity with museologists Aleksandra Berberih-Slana and Ralf Čeplak Mencin.
Dr. Aleksandra Berberih-Slana is a professor of English language and literature; she holds a PhD in history. In 2015, she has been elected a president of the Association of Slovene Museums. Since 2019, she has been a member of the NEMO – Network of European Museum Organisations steering committee. In 2006 she was appointed a general director of the National Liberation Museum Maribor. With its many programs and events, the Museum emphasizes the protection of human rights and freedoms, as well as the importance of respecting diversity.
Mag. Ralf Čeplak Mencin, museum counsellor, is a curator for Asia, Oceania and Australia in the Slovene Ethnographic Museum. In 2019, he was appointed a president of ICME - The International Committee for Museums and Collections of Ethnography (ICOM), which is an international committee within ICOM, the International Council of Museums. ICME is concerned with the challenges facing ethnographic museums and collections in a changing world while interpreting different museum collections from around the world.
Link: Zoom – ID: 938 7811 7571, password: 124404
https://zoom.us/j/93878117571?pwd=QWVEbmkrVzRmUUdmNlEvcDNEWUZHQT09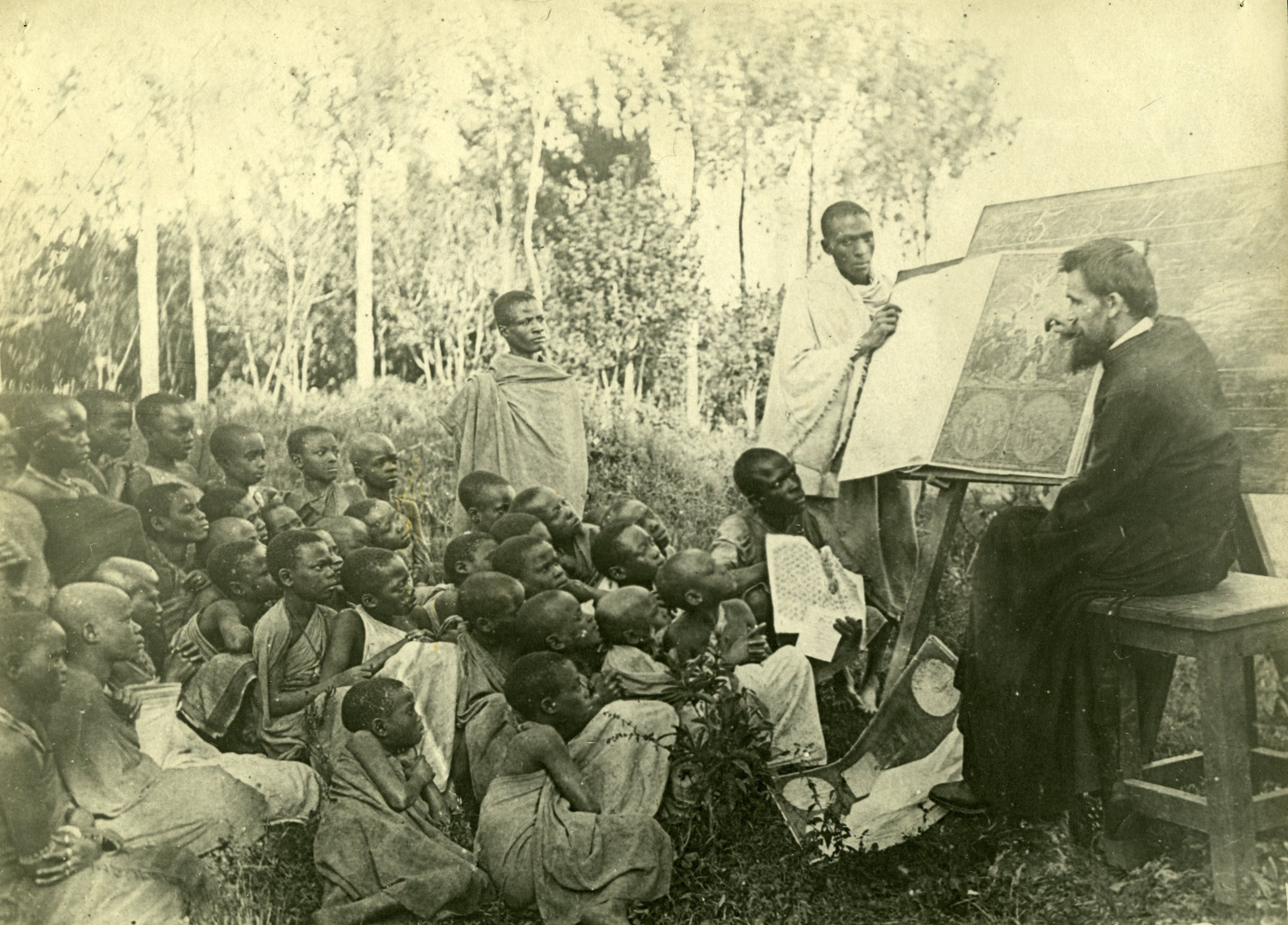 Racism in the media and education
Thursday, 11th February 2021, 11.00 CET
The scientific racism of the 19th century which assigned characteristics to large populations of human beings based on arbitrary physical characteristics has long been debunked by the scientific community. However, some of the racist ideas still persist within contemporary society, and are based on perception of incompatibility and impossibility of multicultural coexistence between different cultures of the world. French philosopher Étienne Balibar describes such ideas as differential racism. In this conversation, Anja Polajnar will focus on images and narratives created about the African continent and distributed in Slovene journals through time. Max Zimani will highlight narratives about the African continent identified in contemporary student's books for geography and history. The inspection of the student's books was done by Zavod Global, Radio Študent and Department of Ethnology and Cultural Anthropology (Faculty of Arts, University of Ljubljana).
Anja Polajnar holds a MA in international relations. Currently, she is a doctoral candidate in humanities, in the field of migration and intercultural relations at the University of Nova Gorica. Her research is focused on representations of the African continent among Slovenes between 1850 and 1950.
Max Zimani is the executive director at Skuhna – a social business model kitchen, and at Zavod Global – Institute for Global Learning and Projects. His objective is to empower migrants from the Global South and offer them employment opportunities. In his work, he constantly addresses the questions of social justice, racism and discrimination.
Link: Zoom – ID: 992 8001 0978, password: 949991
https://zoom.us/j/99280010978?pwd=WEE0UmtURVVFNWNjSnZtMTRrZVJldz09