my feet. my shoes. my way.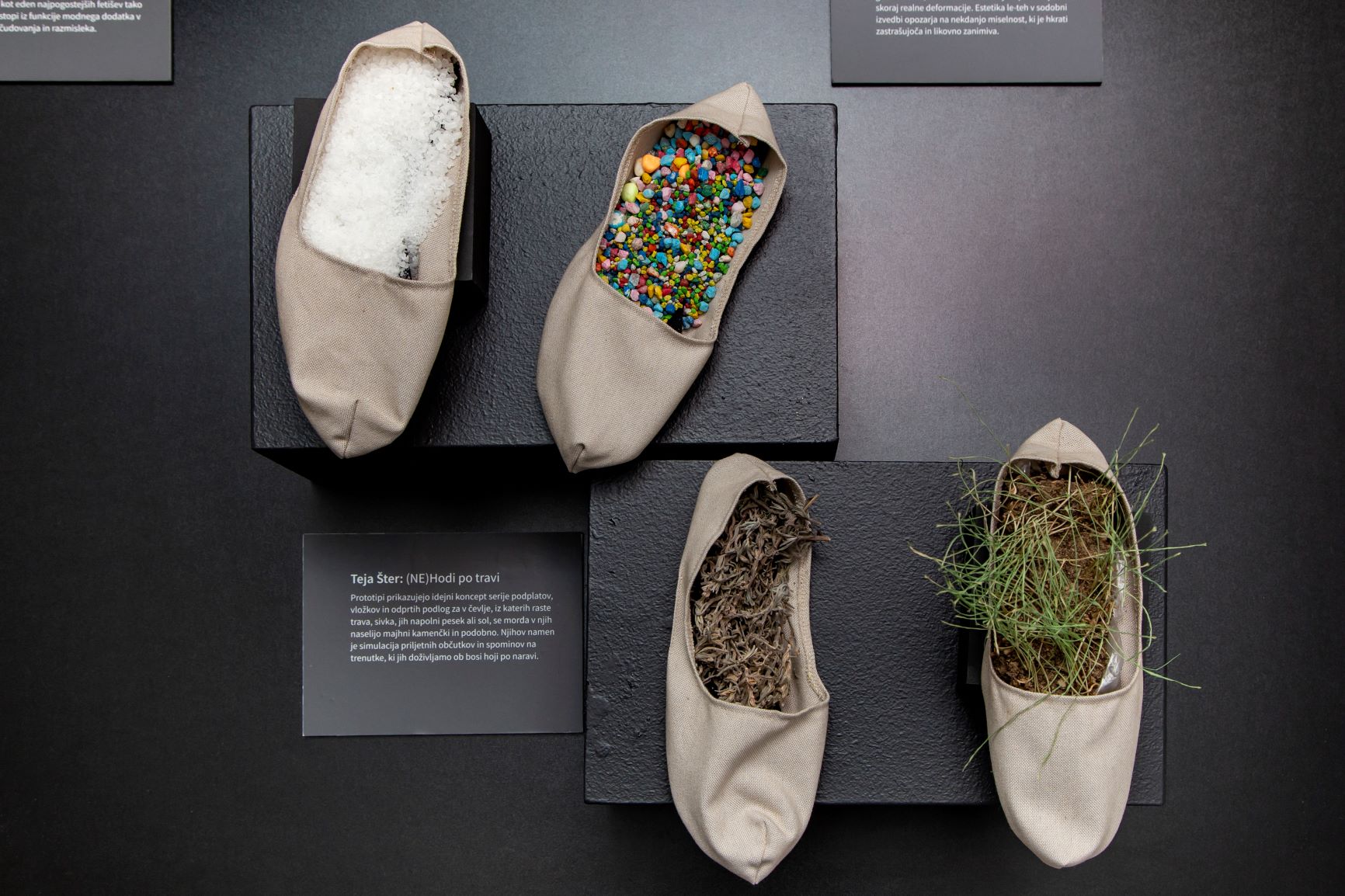 Footwear is the result of the universal need to protect the feet from specific climate and geographical characteristics. It represents an important part of cultural heritage of humanity that can inspire contemporary design or a creation of completely new ideas about the wellbeing of our feet. How would it feel like walking in a shoe with a socks filled with salt, sand or small stones? Can a socks filled with grass or lavender growing in it stimulate a nice feeling or bring back pleasant memories of strolling barefoot in nature?
my feet. my shoes. my way.
Exhibition in the Slovene Ethnographic Museum, December 2019 – December 2020