Museums and Indigenous Societies: New Forms of Working Together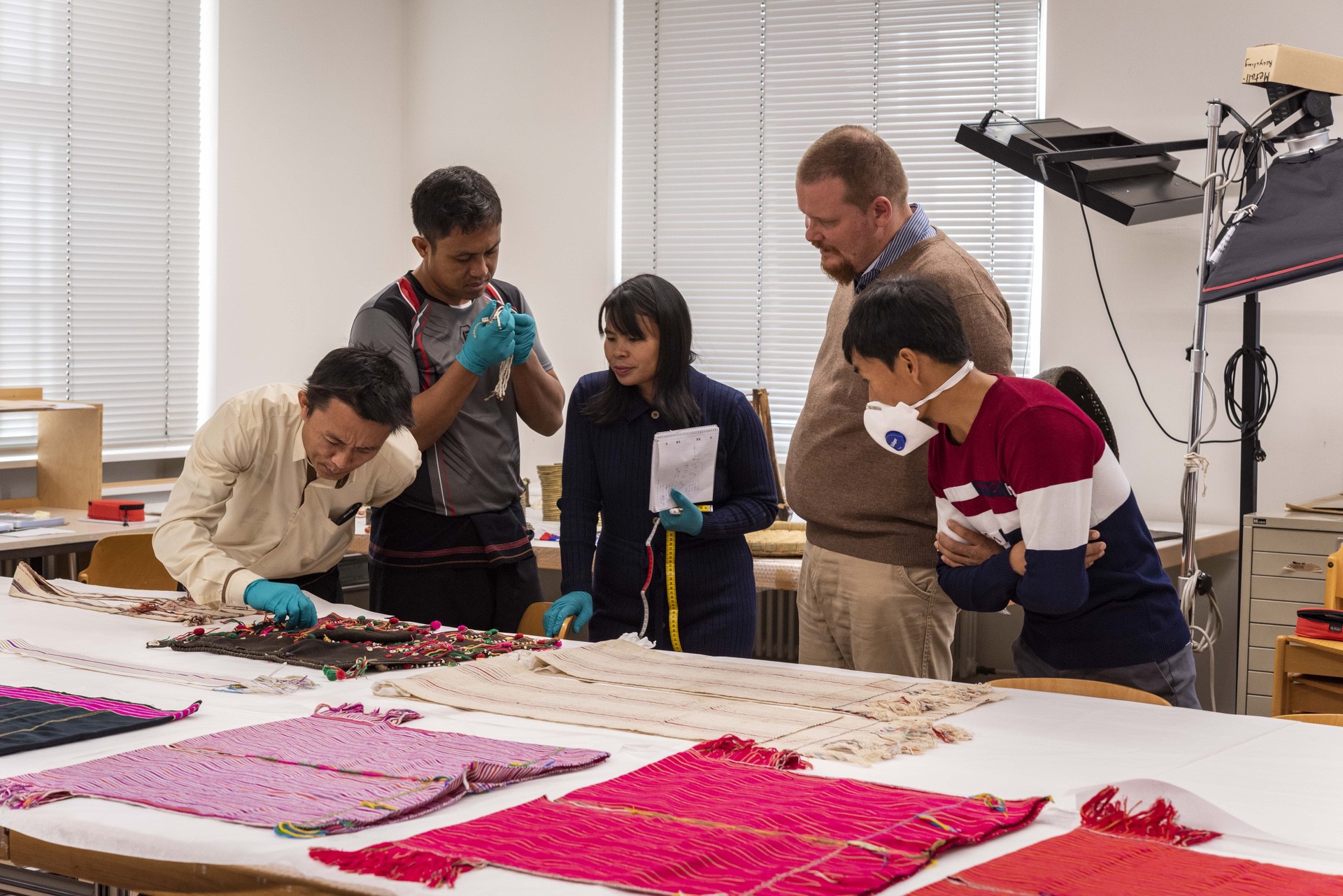 LindenLAB 1
Indigenous groups were often marginalized by precolonial empires, colonial powers and postcolonial nation states. Threatened by poverty and war, they often had to sell their cultural property. What can museums as keepers of collections of indigenous heritage contribute to the empowerment of indigenous communities today? Together with representatives of indigenous cultural initiatives from Myanmar's Karenni region, LindenLAB 1 experimented with new forms of sharing knowledge and resources and of working together.
A first part of the LAB took place in the Karenni region in Myanmar in March and April 2019, where the project was developed by the curator in dialogue with representatives of indigenous cultural organizations, and joint workshops were held. For the second part, our indigenous partners spent four weeks at the Linden Museum in November 2019. During this time they had the opportunity to get to know our collections and to study our approaches to curating and exhibition design, conservation of valuable objects, and cultural mediation. They gained new insights and inspirations for their own cultural work that we will continue to support as advisors.
In the framework of the LAB an exhibition was curated by Olivia Musu and Patricio Doei of the Kayaw Literature and Culture Central Committee, and by Khun Vincentio Besign and Khun Myo Aung of the Kayan Literature and Culture Central Committee.
Further information about the LindenLAB: www.lindenlab.de
The LindenLAB is funded by the Ethnological Collections Initiative of the German Federal Cultural Foundation.
Exhibition in the Linden-Museum Stuttgart, 27 February 2020 – November 2020