Looking back on the artistic residency at the Linden-Museum, Stuttgart
Marina Gasparini was artist-in-residence at the Linden-Museum in Stuttgart between May and July, 2023 as part of the TAKING CARE Project. Her residency culminated in a performance led by the artist and seven invited participants in the museum's Oceania gallery. The performance saw participants read out passages from early botanical and natural historical texts as Marina ritually folded and wrapped 12 textile accordion books that she created during the residency period documenting her research.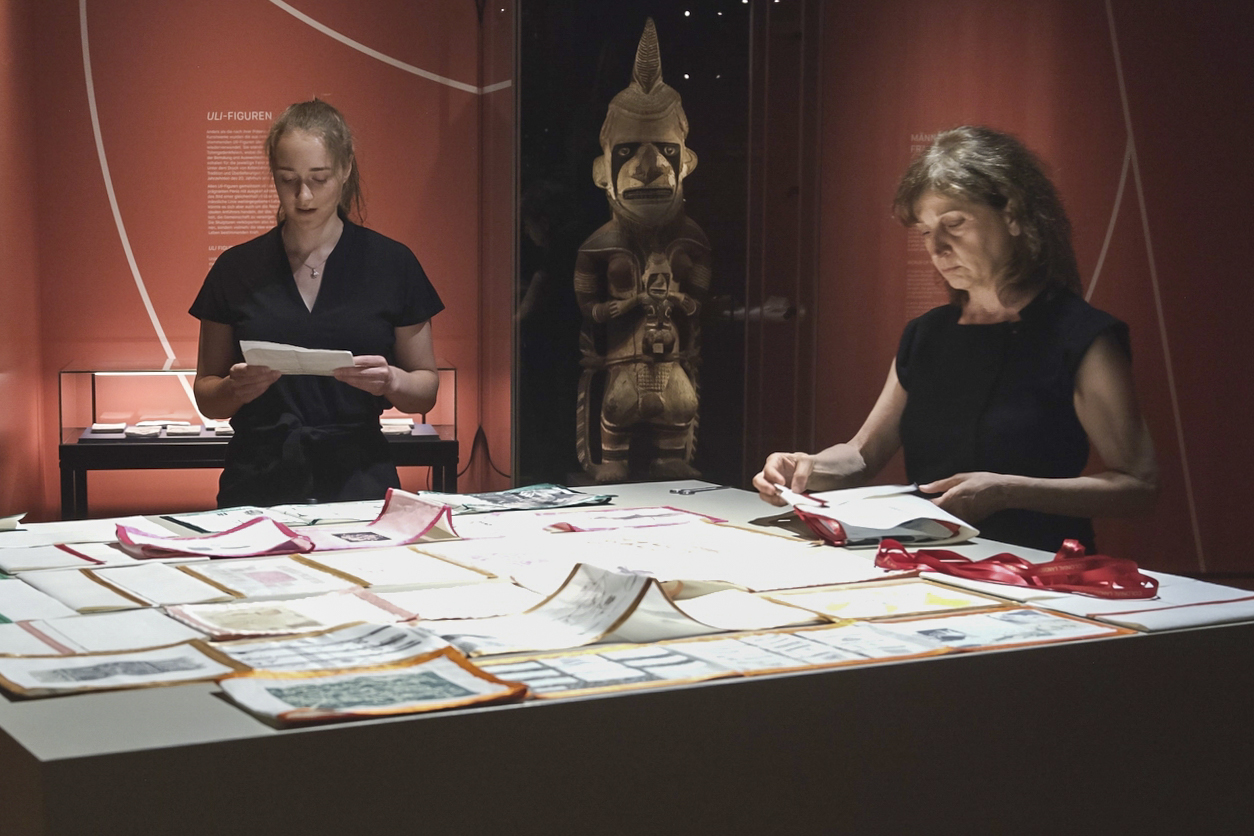 During the residency Marina worked intensively with objects from the Oceania collection in collaboration with Linden-Museum's Oceania curator Dr. Ulrich Menter. Her research focussed on the materiality of various objects and what they could reveal about the histories of human interaction with various plant and animal species. Central questions explored during the residency were: How did colonialism, European science, and the economization of production, hunting, and exchange affect people and their natural environment, plants, and animals? What role did the science of botany play in unlocking a tropical plant world and making it available for European appropriation?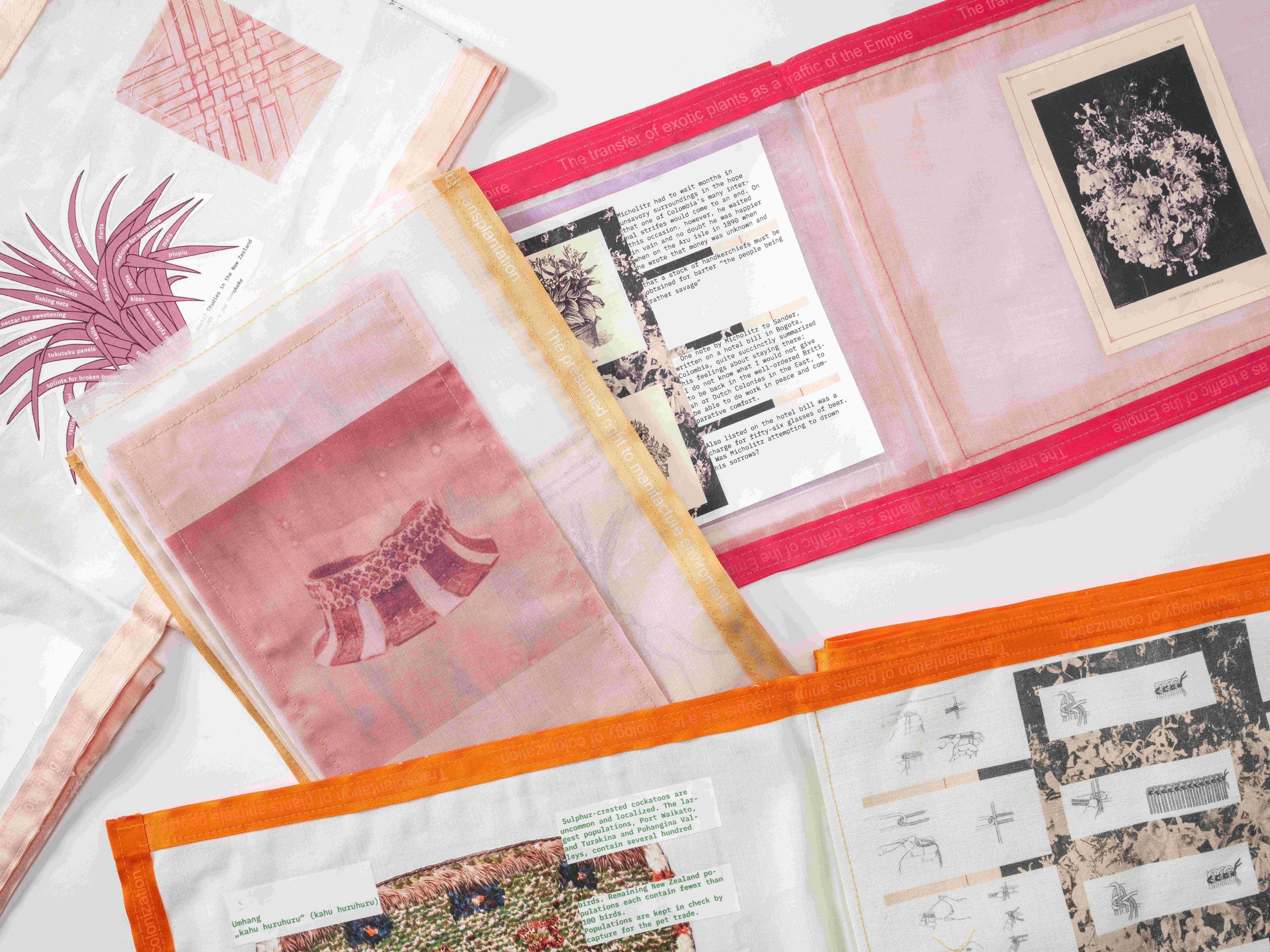 In course of the residency Marina held two workshops with residents of Stuttgart where she invited them to take part in her explorations into the museum's collection. Workshop participants were introduced to various species of plants and animal used to make objects in the collection, associated histories of colonial 'discovery' and exploitation of species, and resultant changes in interspecies interactions. The participants then made thread drawings of chosen species, which were then converted into 'fossils' by imprinting them on clay tablets. Line drawings made during the workshop made their way into 12 textile accordion books made by the artist during her residency. Featuring a delicate collage of text, sketches and historical images, each book documents Marina's research into particular objects or materials from the Oceania collection. Both the 'fossils' and the accordion books will be on view at Linden-Museum's Oceania exhibition till 27 August 2023.