′′ In a world that has now globalised, we are used to comparing economic, political but cultural reality. A museum like ours is just born to stimulate the possibility to understand the relations between cultures and to learn to connect with different cultures." Filippo M. Gambari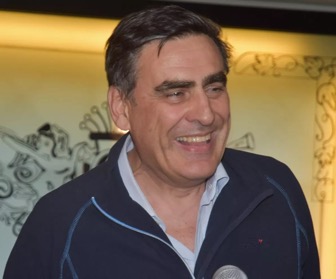 The Taking Care Project wishes to express their sincere condolences for the death of one of its very own partners Museo delle Civiltà director Filippo M. Gambari this November due to COVID 19. It is heavy loss for the museum and its staff. The Director was extremly commited to creating a′′ New Museum and ambitious projects of cultural and social sharing" and the museums will continue this legacy.

Gambari was a prehistoric archaeologist at the Archaeological Supervision of Piedmont, Turin, leading numerous excavations and missions in the Piedmontese territory and was Superintendent of Archaeological Properties of Liguria, Emilia Romagna, Lombardy; Interim Director of the Archaeological Park of Ercolano; Director of the Regional Secretariat for Sardinia. Director of the Civilisation Museum since spring 2017.
The museum held a virtual commemorative day on the youtube channel of the Museum of Civilisations (here) and if you wish to know more about his life and work follow this link here.
We are thinking of the museum and its staff in these difficult times!