Reflections on the theme of 'precarity' with the James Hornell collection at the MAA.
Over the last few weeks, the Matters of Care: Museum Futures in Times of Planetary Precarity conference has deepened the discussion regarding museums' complicity in colonialism: considering not only their role in shaping cultures by coercive (and other) means of appropriating cultures, but by acknowledging the way in which they are embedded in colonial events that irrevocably impacted the natural world. Reflecting upon this theme, in the first session of Matters of Care, Wayne Modest encouraged us to re-vision museums as spaces of "disequilibrium". This comment reminds that 'precarity' is a condition that cannot be resolved by museum collections but is a quality intrinsic to them.
In my own research, which has involved engaging communities in Japan with the 1907 photographs of British colonial marine scientist, James Hornell, I have come to experience first-hand the way that precarity is driven by past and present encounters with the museum. Hornell's collection at the Museum of Archaeology and Anthropology in Cambridge provides a window into Japan at a time of momentous technological and cultural change after the country was forcibly opened up to trade with American and European powers. This collection reveals a rare photographic insight into Japan's rapidly modernising fishing industries, in particular, the development of scientific techniques to culture pearls. In light of the Euro-American narrative of the 20th century that historically attributed Japan's industrialisation to a 'copying of the West', the Hornell collection illuminates the attempts of a British colonial officer to comprehend Japanese scientific methods, providing an important case study for re-writing a once diminishing account of Japan's modernisation.
Like techniques for culturing pearls, archival methods of digitising, transcribing, and cataloguing collections are finely tuned (man-made) processes of 'taking care'. Whilst this work is important to preserve the documentation associated with a collection, the results of these labours - like cultured pearl oysters returned to the sea - are unstable: challenged by contemporary circumstances, tested by changeable new environments. By way of an example, the image, Figure 1, was accessioned to the MAA's collection for the first time in 2013. Scratched into the surface of the glass plate negative is the indelible handwriting of the photographer, Hornell, which identified the place as 'Yaizu' – a town in Japan noted for its bonito fishing. However, during fieldwork in 2017, where this image was shown to residents of contemporary Yaizu, the consensus was that this was an obvious misidentification: although Yaizu is surrounded by mountains, the land immediately behind the port is, and has always been, completely flat. This image was suddenly thrown out of the traditional security of the museum, tossed into an ocean of obscurity.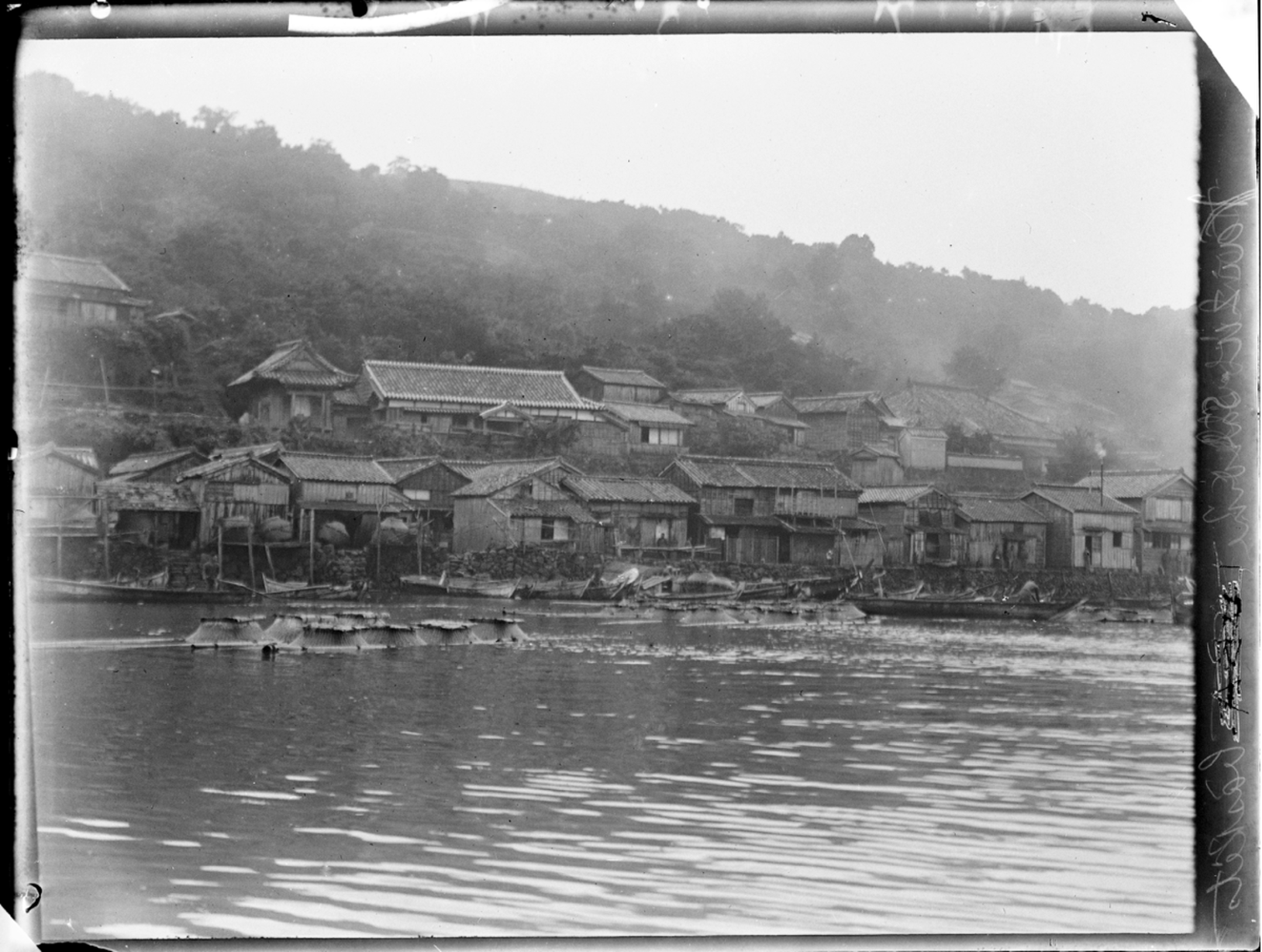 During the same period of fieldwork, the contemporary Japanese photographer for the project was browsing old books in a hostel in a town roughly 150km west of Yaizu - the owner of this accommodation incidentally being an avid collector of family-based and local history photographs. An image in one of these books revealed the front aspect of a location, which was strikingly similar to the obscure (not) Yaizu town image. With the help of a priest who today manages Rinshoji temple photographed in Figure 1, it was possible to rewrite the identification of the image as Sakatejima, an island town subsumed into the larger Toba city on the mainland (Figure 2). The priest who verified this image was delighted to see photographic traces of another temple, Kannonji, which was sadly lost to a fire many years ago. In this example, the spark of archival instability generated a fervour of debate surrounding the image, bringing together different people, institutions, and locations, until it settled on a new identity. While such precarity can be a destabilising force, causing people to challenge or augment authoritative versions of history, this condition can also generate a "friction" that compels collaboration and innovation (Tsing 2005). It has the power to create new networks in the present - curators at both Yaizu and Toba linked in 2019 with the MAA to bring this image to an exhibition at the Toba Seafolk Museum, for example.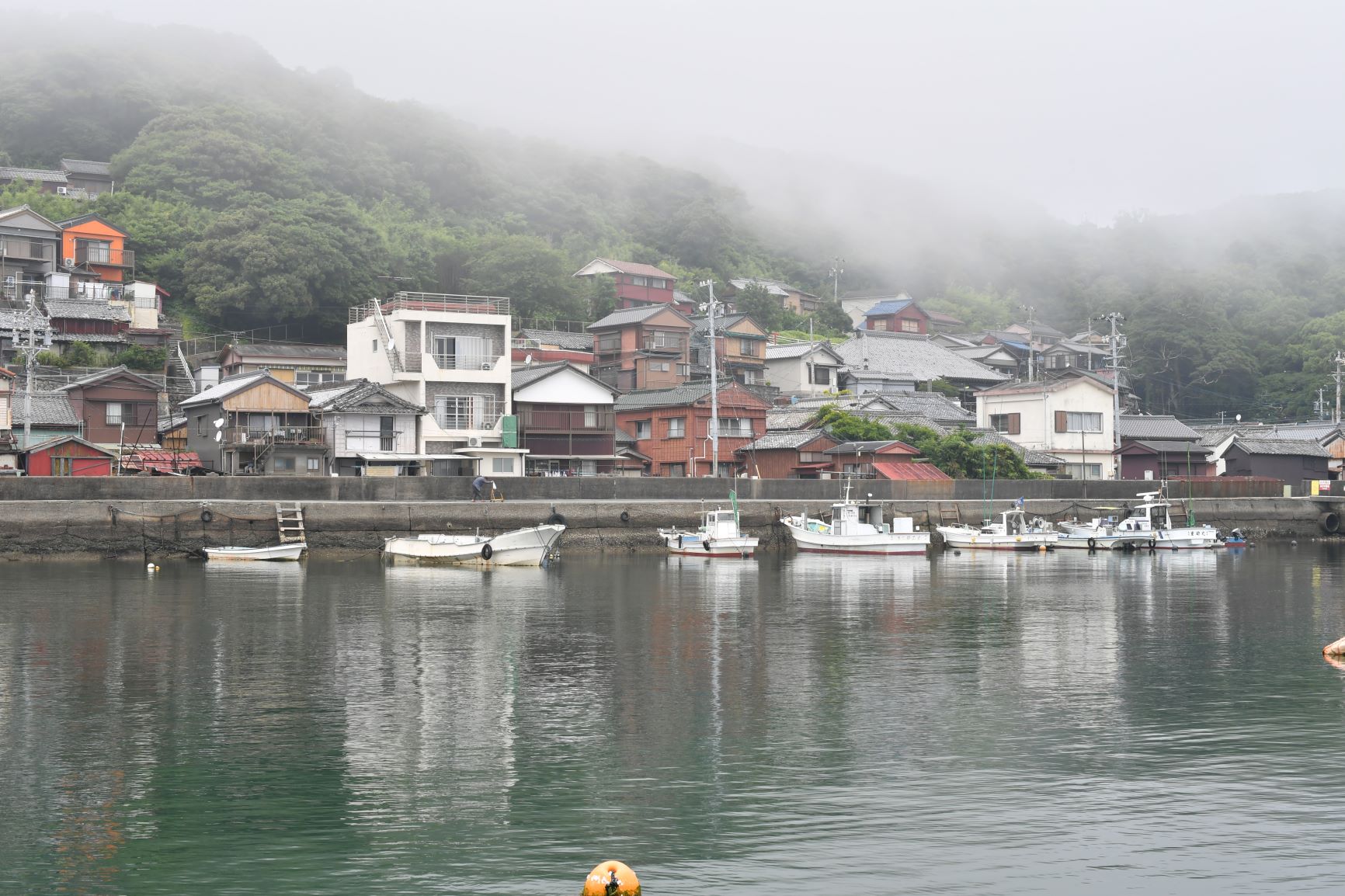 We see the future as unstable and precarious because we do not know how it will unfold. The past on the other hand is often seen as something 'finished' and we therefore have a tendency to discuss it with the authority of 'knowing'. As anthropologist Anna Tsing reminds, however, 'precarity' is a condition of being "vulnerable to encounters" (Tsing 2015: 39). Museums are therefore at any point in time - past, present, or uncertain future –spaces vulnerable to encounters. It is important that we prize collections out of the traditionally authoritative spaces of the 'past' and encourage people to embrace 'precarity' as a condition that museums embody, a "disequilibrium" that ripples across different times and places, generating entanglements of people with people, and humans with nature.
sources
References and Further Links
Hornell, J. (1950). Fishing in many waters. Cambridge University Press.
Tsing, A. L. (2015). The mushroom at the end of the world: on the possibility of life in capitalist ruins. Princeton University Press.
(2005). Friction: an ethnography of global connection. Princeton University Press.
Museum of Archaeology and Anthropology, https://maa.cam.ac.uk/collections/photography
Toba Seafolk Museum, http://www.umihaku.com/english/index.html